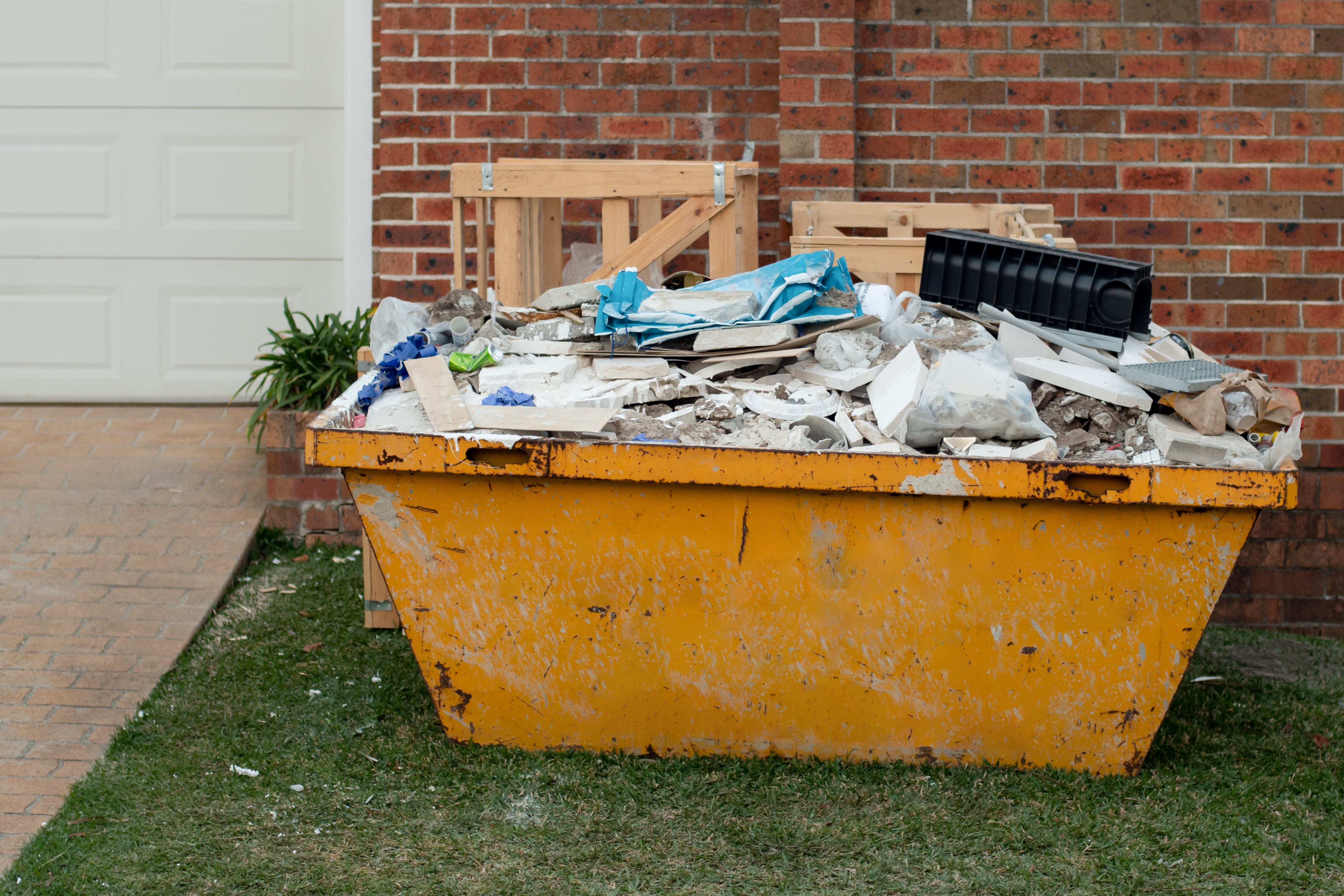 What Is White Waste? What You Need to Know
Whether you are a homeowner, renter or business owner, we all have some form of electronic appliance that we use on a daily basis. From malfunctioning washing machines to worn-out fridges, these electronics all reach the end of their life cycle eventually.
Unlike typical household and office waste, there are several important factors to consider when disposing of white waste. Most often, their large and bulky size can pose a unique challenge when it comes to disposal. Fortunately, skip bin hire offers a practical and efficient solution to streamline the management of white waste and similar items.
As experts in efficient waste removal, we provide a comprehensive guide to understanding white waste and the important role skip bins play in its removal. From understanding what white waste is to selecting the ideal skip bin size and how it promotes responsible waste management practices, we have got you covered.
What Exactly is White Waste?
Put simply, "white waste" refers to appliances and other large electrical items typically used in homes and offices. These include items such as:
Washing machines
Dryers
Dishwashers
Fridges
Air-conditioners
Microwaves and ovens
and other bulky items
It's important to note that white goods are distinct from "Brown Goods," which refer to electronic devices other than kitchen and laundry appliances. Such as TVs, stereos, CD players, and radios. These fall under the category of e-waste and have specific disposal and recycling requirements.
Preparing White Waste For Disposal
Today, new and improved appliances are constantly entering the market, offering enhanced features and energy efficiency. When you're faced with the decision of whether to keep or dispose of white goods, it's important to consider their typical lifespan. This allows you to make an informed decision about how you manage your household appliances and their eventual disposal.
Here are the average life expectancies for some common white goods:
Refrigerators: 10 to 13 years
Washing machines and dishwashers: 8–10 years
Dryers: 13 to 15 years
Air conditioners: 10 to 15 years
Like many waste types, responsibly disposing of white goods is of utmost importance. The first step in this process is to ensure they are properly disconnected from any power source. This is easily done by unplugging the appliance or turning off its power switch.
For fridges and similar appliances, it is essential to drain any remaining fluids and remove hazardous components and chemicals, such as refrigerants. This is a crucial step as it prevents harmful chemicals from leaking and contaminating the surrounding environment and water. However, it is important to have a skilled professional take out the freon or the refrigerant from the fridge as this ensures full compliance with local regulations and policies, safeguarding both the environment and public health.
Read More: What is E-waste? Your Guide To Proper Disposal
The Benefits Of Using Skip Bins For White Waste
White waste disposal can be a daunting task, especially when you're dealing with bulky appliances and large items. Fortunately, skip bins offer a host of advantages that simplify and streamline the process of managing white waste responsibly. Some of the key benefits of utilising skip bins for white waste disposal include:
Efficiency & Convenience: Skip bins come in various sizes, allowing you to choose the one that best suits your needs. This means you can efficiently dispose of large and small white goods without multiple trips to the landfill.
Cost-Effective: Skip bin hire is often more cost-effective than alternative disposal methods. You pay for the bin size you need, reducing unnecessary expenses such as fuel costs.
Eco-Friendly Practices: Reputable skip bin providers, like Cheapa Skips, prioritise eco-friendly waste disposal. They ensure that white waste is sorted and recycled wherever possible, minimising its impact on the environment.
Legal Compliance: Skip bin providers are well-versed in local regulations and disposal requirements. This helps you avoid potential legal issues associated with hazardous waste and improper white waste disposal.
Safe Handling: Professional skip bin services handle the loading and transportation of white waste, reducing the risk of injuries or accidents during disposal.
Time-Saving: Skip bin delivery and pickup are scheduled to fit your convenience, saving you time and effort compared to multiple trips to a landfill.
Versatility: Whether you're a homeowner, renter, or business owner, skip bins cater to various needs, from spring cleaning and renovations to commercial white waste disposal.
Read more: Understanding the Different Types of Waste that Can be Disposed of in a Skip Bin
Choosing the Right Skip Bin
Selecting the ideal skip bin for your white waste disposal needs involves careful consideration of several key factors. This ensures that your waste disposal process is efficient, cost-effective, environmentally responsible, and compliant with local regulations.
Assessing the Amount of White Waste: Start by evaluating the quantity of white waste you need to dispose of. This assessment will determine the appropriate skip bin size, ensuring you neither overpay for excess space nor underestimate your requirements. If you are unsure, your skip bin provider is able to help determine the best size for your needs.
Location and Space Considerations: Consider where you intend to place the skip bin. Ensure there is ample space for the bin's delivery and easy access for loading. Take note of any obstacles or access limitations in your chosen location.
Duration of Rental: Determine how long you'll need the skip bin. Whether it's a short-term project or an extended cleanup, matching the rental duration to your project timeline is essential to avoid additional charges.
Placement: Optimal placement of the skip bin is crucial for convenience and safety. Ensure it's situated in a location that allows for efficient disposal and easy access for loading without disrupting your daily activities.
Efficient Packing Techniques: To make the most of your chosen skip bin's capacity be sure to down larger items, disassemble where possible, and arrange white waste strategically to maximise the space in the skip bin.
Avoiding Overloading: It's essential to adhere to weight limits and avoid overloading the skip bin. Exceeding weight limits can result in additional fees and pose safety risks during transportation.
Read more: Maximising Your Skip Bin Rental: Tips For Efficient Placement
Simplifying White Waste Disposal With Skip Bins
Tackling white waste doesn't have to be a daunting task. With the right knowledge and the use of skip bins, responsible disposal becomes not only achievable but also highly efficient and cost efficient! By opting for skip bins, you're not only simplifying the disposal process but also contributing to a cleaner more sustainable environment.
Whether you're a homeowner, a renter, or a business owner, Cheapa Skips offers versatile skip bin solutions for white waste disposal, regardless of the scale of your project. Servicing clients across Brisbane and the Gold Coast, we offer efficient and affordable skip bin hire so you can rest easy knowing that your waste is in the best hands. Get in touch today to learn more about how we can help you or to book your next skip bin!
Related Posts